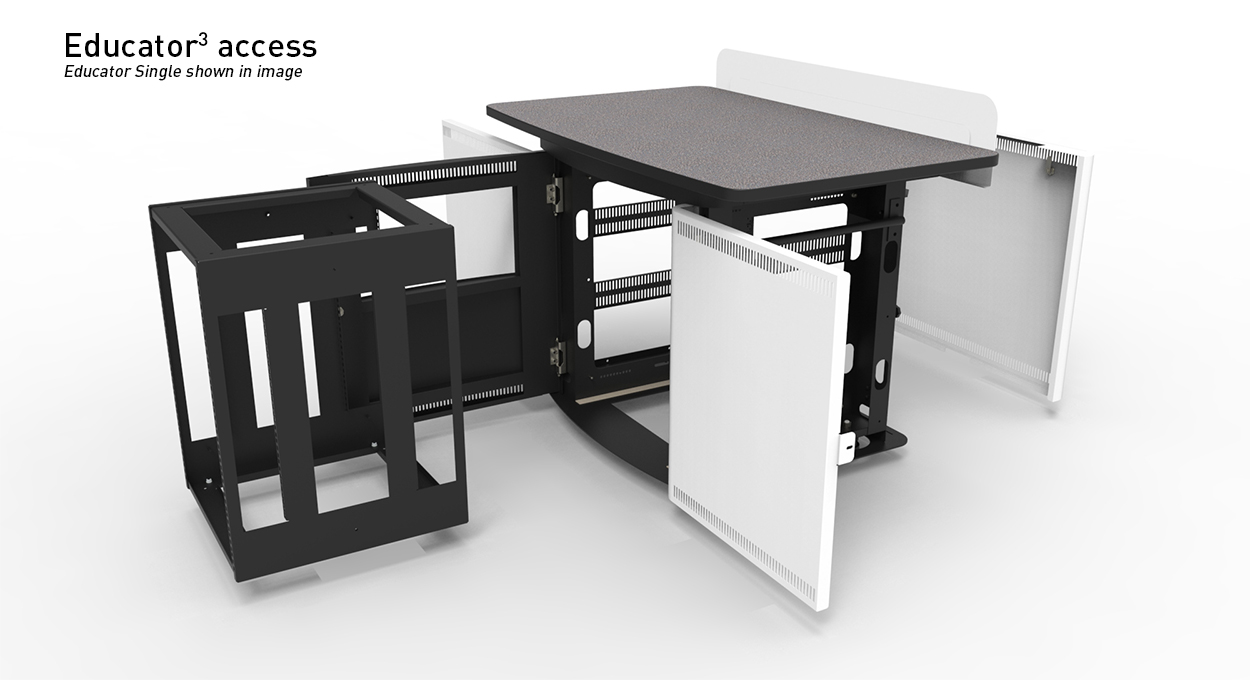 One product does all
Although the Educator 3 range will eventually replace the Educator 2 we will still be honoring client requirements which have implemented a standard in their teaching and training spaces until the end of 2019. In addition the Educator 3 will also be replacing our core legacy products the such as the Trainer, Tutor and Podium ranges and will also be end of life by the end of the year.
Why would you remove these classics you might ask?
The decision to end of life our legacy products hasn't been easy. These were the products in which the TeamMate brand was founded upon. They created a culture and revolutionized how lecture theaters and seminar rooms are used with AV at the time.
The problem with the legacy products or more recently, the 'Premium Products', was that they aren't very flexible. You can't add a logo for example, access was a lot harder and it is also more expensive to manufacture. With the addition of the Educator series of lecterns to the product range, the legacy products saw a decline.
Next generation of lectern
Enter the Educator 3. The Educator 3 has been positioned to have the aesthetic appeal of the original legacy products but have the access and flexibility of the Educator 2 range.
The Educator 3 has several new and improved features over its predecessor; including a redesign to the front door, hinged side doors and worktop, improved cable management and a removable rack. Quite simply, the Educator 3 is the lectern of choice for integrators and users of professional AV & IT installations alike.
Like with all Educator products of the past, the Educator 3 has a variety of worktop and chassis finishes available with the quality that is expected from a TeamMate product. It also adheres to DDA, ADA and Equality Act compliance with all models able to have VariHite height adjustment fitted as an option, with a bottom height 815mm. The rack enclosure has 14U rack space with extra 2U available in the sides.
In addition to the key features, the Educator 3 has a far more streamlined manufacturing process. This key change will help enable quicker production lead times particularly for clients wanting standard metalwork and finish options.