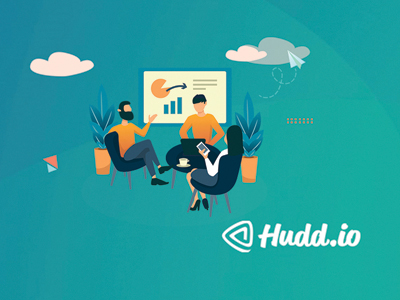 TeamMate is pleased to announce that it is an AV Furniture Partner of Hudd.io, a new online platform for the design of huddle furniture with integrated technology.
The aim of Hudd.io is to be a one-stop-shop for all things 'Huddle', guiding end-users through all their design and technology choices to create integrated and effective huddle space.
Crucially, the end-user does not need to have extensive technical knowledge thanks to a unique piece of technology developed specifically for this project – the decision tree matrix.
The decision tree matrix ensures that each and every step along the huddle room creation route can only lead down its own branch. So if, for example, one piece of technology will only work in a particular set up, the decision tree matrix will ensure the end-user only sees additional choices that work for the original option selected.
Visual guides make it easy to track the project through to completion as new layers are added until a final room configuration is confirmed in just a few simple steps; a live chat feature is available should any advice be needed throughout the process.
The user experience is further enhanced as options are kept to a minimum throughout the process, with the choice of three categories – budget, mid-range and high end. At each step, prices will be displayed alongside lead times for furniture products, and each and every option is added to the order array, enabling end-users to keep track of their budget as they put their room together. Costs will also be reduced as Hudd.io takes out the consultative aspect of producing a huddle space while leasing options are also available.
TeamMate has three different roomware solutions as part of Hudd.io's decision tree matrix, all positioned at the huddle space market.
First up is the WorksZone Collaboration Table. This highly functional solution is both secure and flexible with its mobile castors and self-contained design, enabling users to configure their huddle room to suit them. With a range of worktop colours and its inbuilt 13U equipment rack, WorksZone is not shy of style or space.
Next is the WorksZone Pod. With the table design similar to the WorksZone Collaboration Table, the WorksZone Pod combines this technical furniture with soft seating. The seat and shroud element consists of acoustic sound-absorbing materials to enable more private discussions, particularly for noisy libraries or office spaces where you need somewhere to focus. The modular design of the Pod enables users to unzip and remove each panel in case you need to reconfigure your space.
Finally, Hudd.io features a mobile huddle solution. TeamMate's Evolve Mobile Partitioning System enables you to create your own huddle zone within seconds. Evolve is a multi-purpose screen stand or whiteboard solution that is designed to be portable. It has large handles, castors and a variety of equipment mounting options internally, so users will be able to connect their devices with ease. Aesthetically the Evolve has a variety of fabric options to suit any architectural environment.
For more information and to begin configuring your huddle room, visit www.hudd.io or try the configurator at www.configure.hudd.io